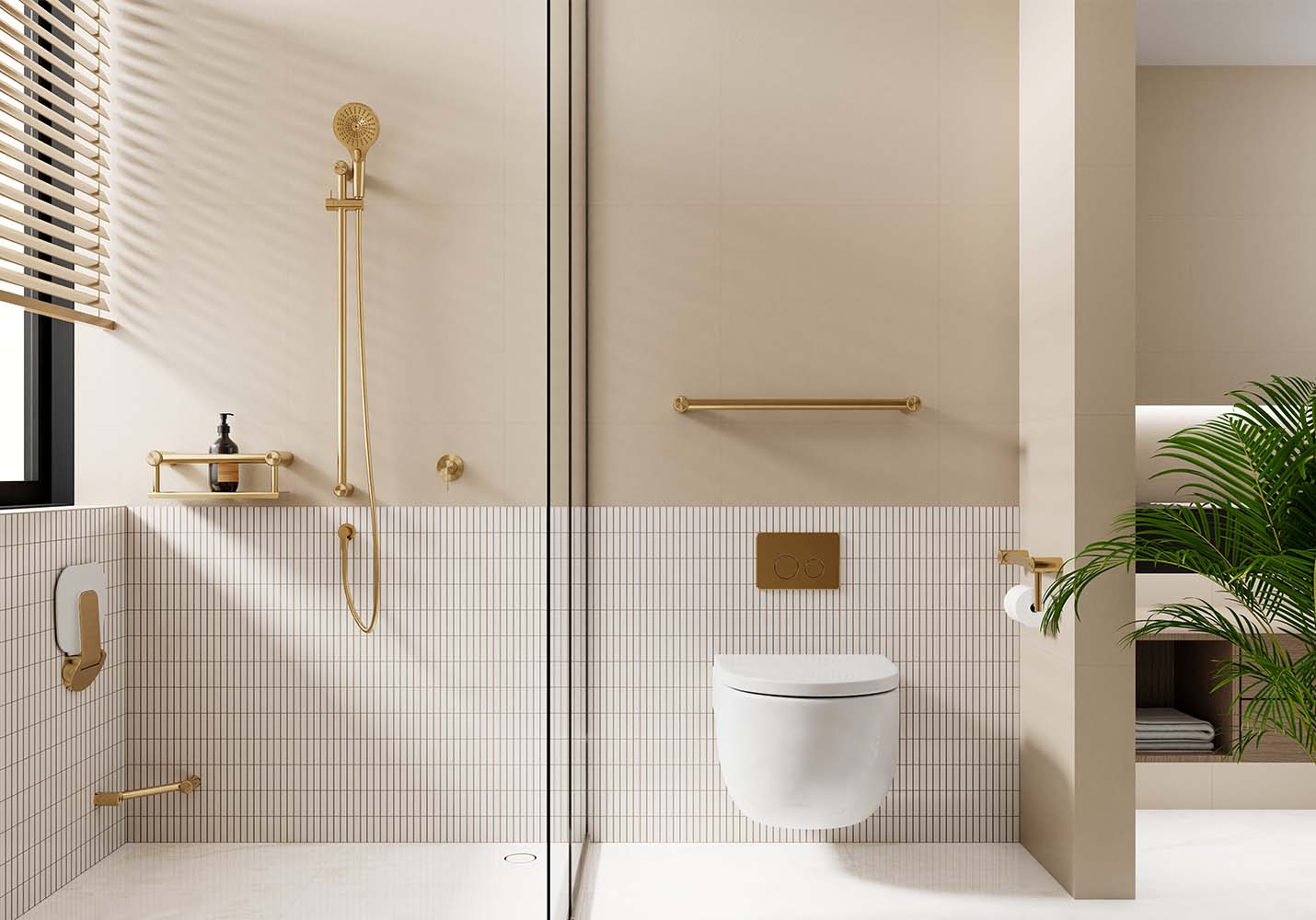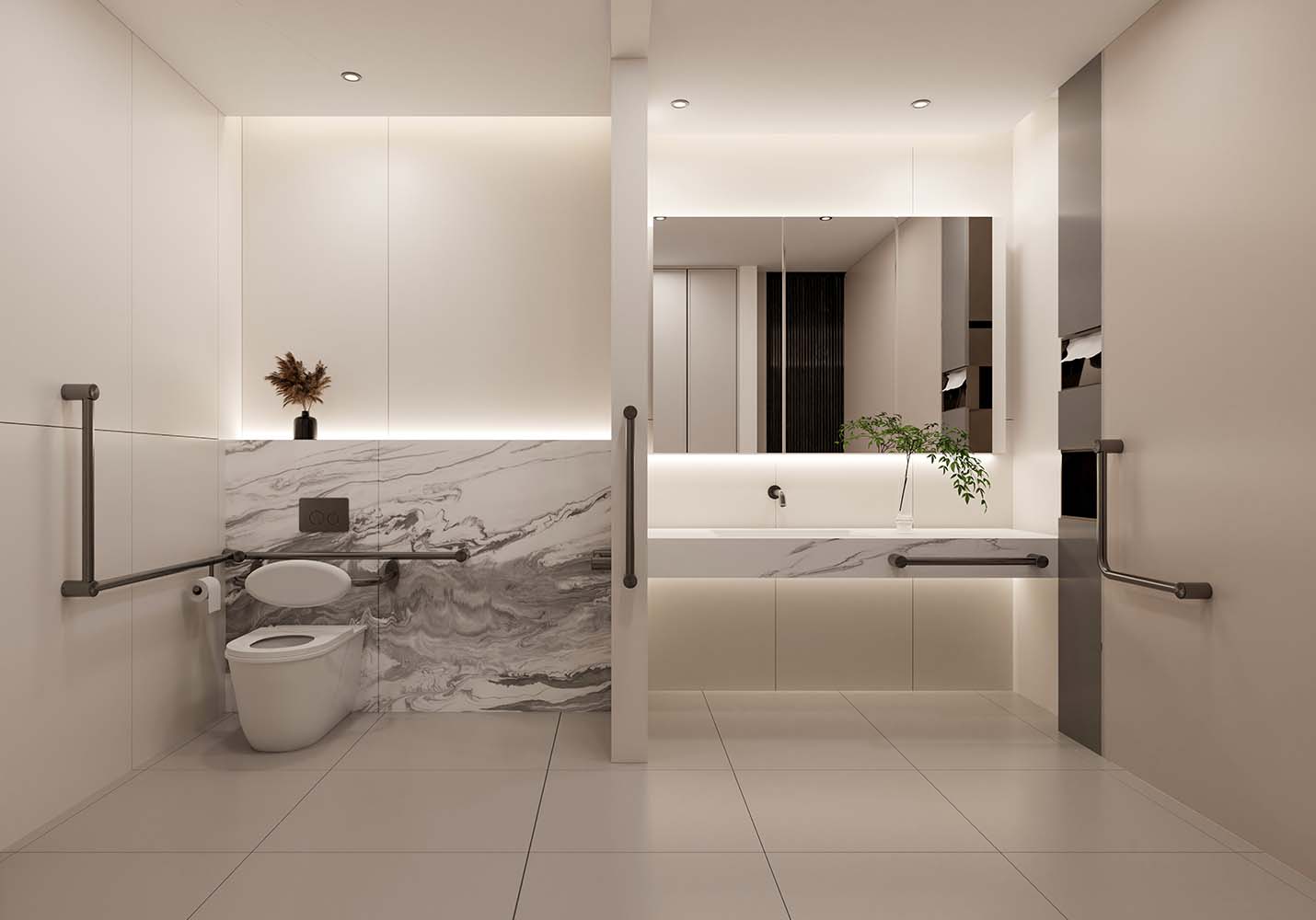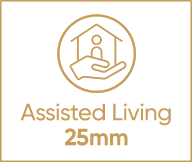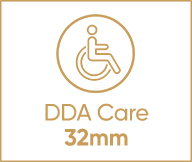 About
Mecca Care
YSW have collaborated with Australian designers from Avail Designs to create a range that are both compliant to standards and fit in with the latest Australilan bathroom design trends. Suitable for AS1428.1 compliant accessible bathrooms, private homes or public bathrooms.

The ultimate solution for safe, stylish disability care bathroom accessories. With unbeatable strength, modern design, and easy installation, Mecca Care products offer unparalleled safety and dignity for individuals with disabilities. With a full range of options, including grab rail showers, grab rails, back-rests, olding shower seats, and more, Mecca Care products are the ultimate solution for any DDA space, offering both practicality and style. Make a lasting impact with Mecca Care, the new standard in disability care bathroom accessories.
Modular
Design
The Mecca Care rails can be mounted horizontally, vertically or at any angle and cut down to size during installation to suit your bathroom. You can easy retrofit the rails into existing bathrooms by cutting the rails to size during installation. Suitable for walls supported by timber or steel studs, concrete or brick.

25mm diameter rails are suitable for heavy duty towel rails and smaller hands in private bathrooms and they blend in nicely with YSW Mecca bathroom accessories. All rails are rated to the same 150kg capacity.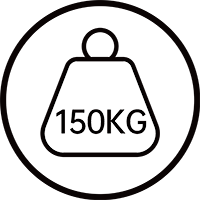 150kg Capacity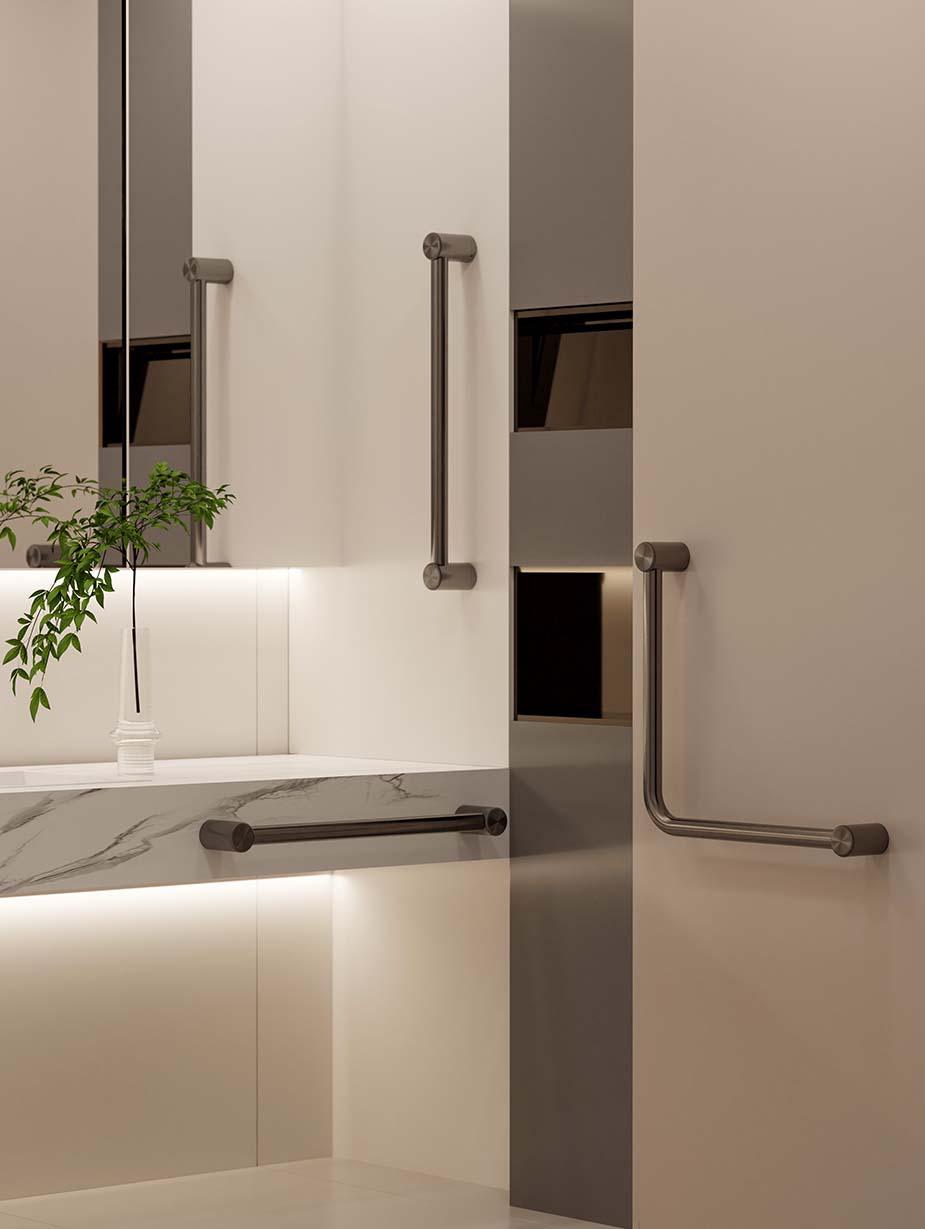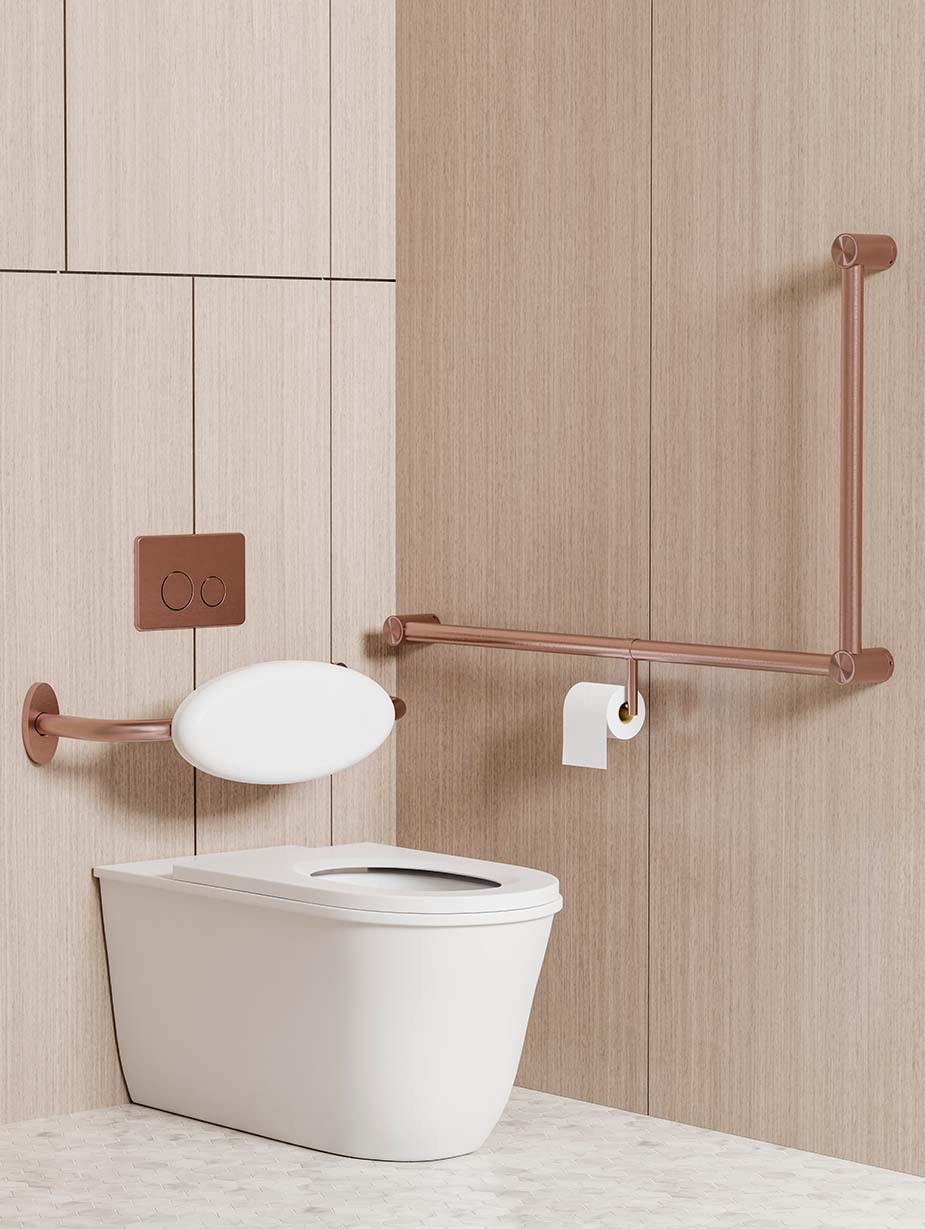 Stylish
Look
With a modern design and a range of six different colors, Mecca Care products offer a stylish and high-end choice for DDA restrooms, moving away from the traditinoal and outdated designs of most disability care bathroom accessories.
Diverse
Product Line
The Mecca Care provides full support for disability care in a variety of environments. The range includes two product lines, DDA 32mm and Assisted Living 25mm, catering to commercial and residential settings respectively.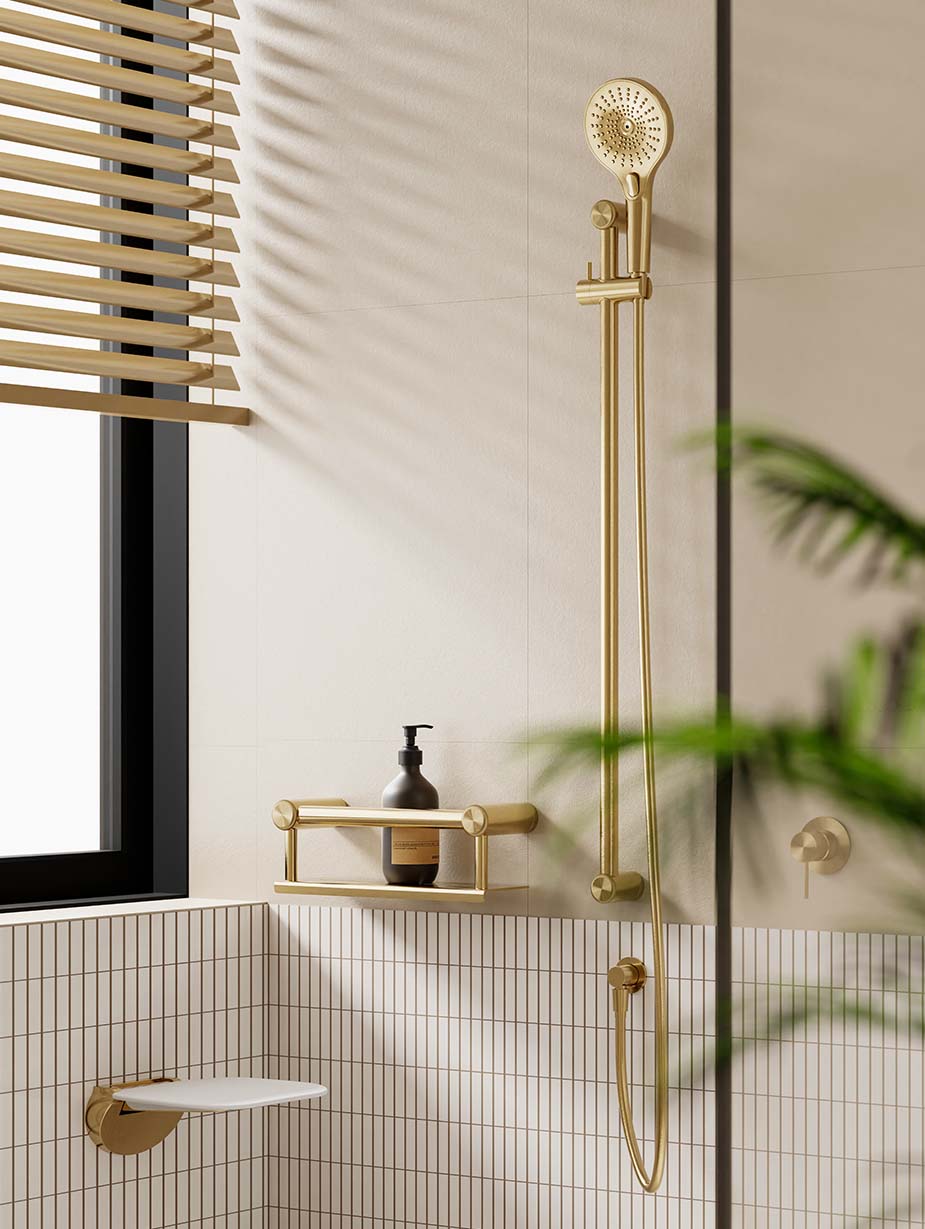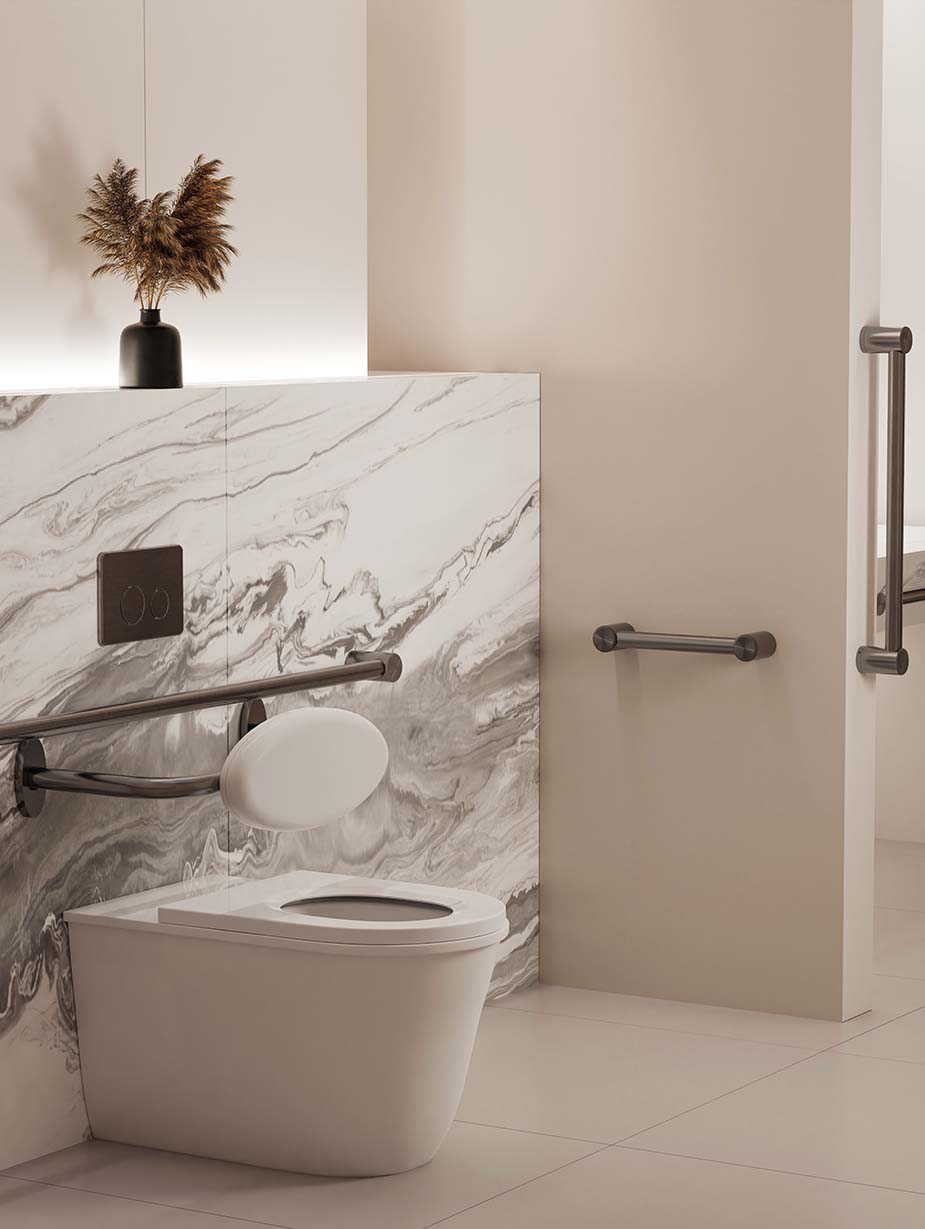 Excellent
Engineering
The Mecca Care products have a clever and superior engineering structure, making them easy to install and use. This ensures that they can be used in a range of settings, providing the necessary support and assistance to those who need it.
Adaptable Bathrooms
for Accommodation
The unique wall bracket designs allows for rails to be removed and replaced with caps and other YSW Care bathroom accessories without any power tools. This allows accommodation managers to quickly adapt to their users individual needs like removing a backrest for accommodation user or adding an extra graba rail to assist a shower seat user. Just loosen the grub screw and quickly change out the grab rail for another accessory.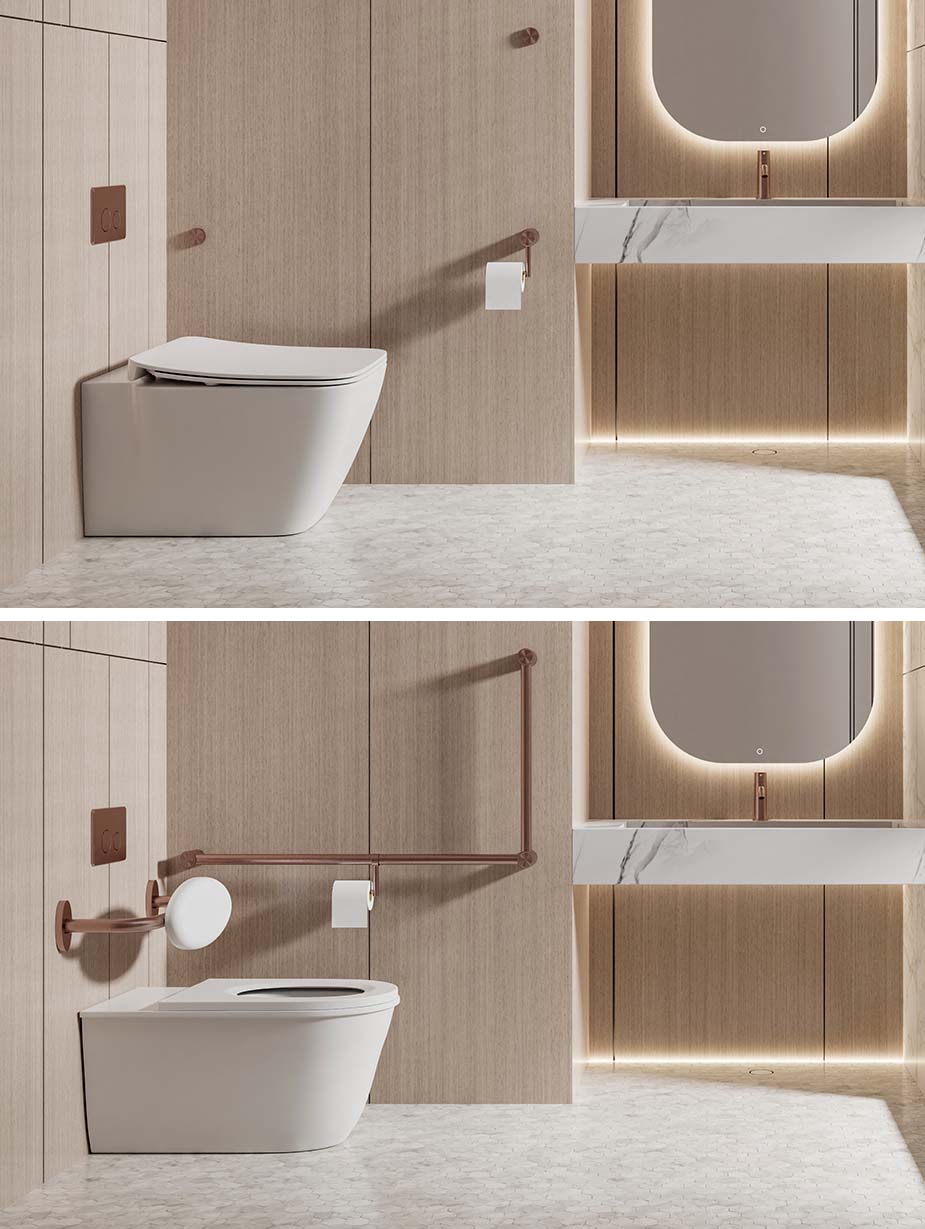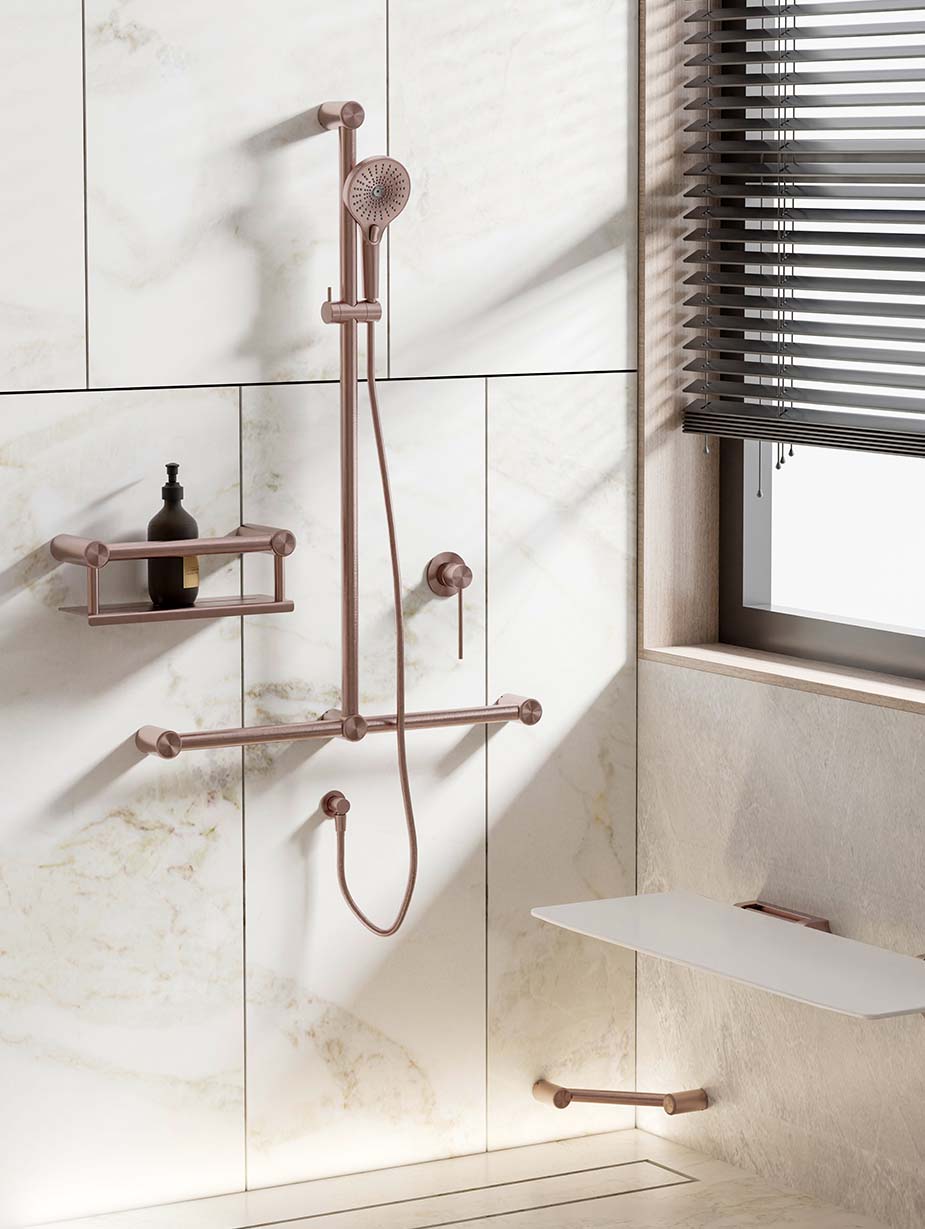 Enhanced
Dignity
With their modern design, Mecca Care products help to enhance the dignity of disabled individuals, ensuring they feel more respected and valued. By offering a more stylish and high-end choice, this range of disability care bathroom accessories helps to improve the lives of those who use them.