Air Shower II
Designed to provide you a more luxurious shower experience
INTRODUCTION
This new Air Shower II is going to completely transform the way you look at showering. Our product development team have redesigned the shower nozzles with 4 times as many holes compared to the first generation for an even more delicate splash and lighter, airier feel.

Hand-held Air shower II has 76 nodules, each with 4 holes, hence providing you with the ultimate showering experience. Air Shower II also comes with increased functionality with the inclusion of superior decontamination. Forget the worries of clogging outlet holes due to water quality problems as you can get rid of residual deposits at a touch of a button. This provides you with the same luxurious feel from the first time you experience it until the last.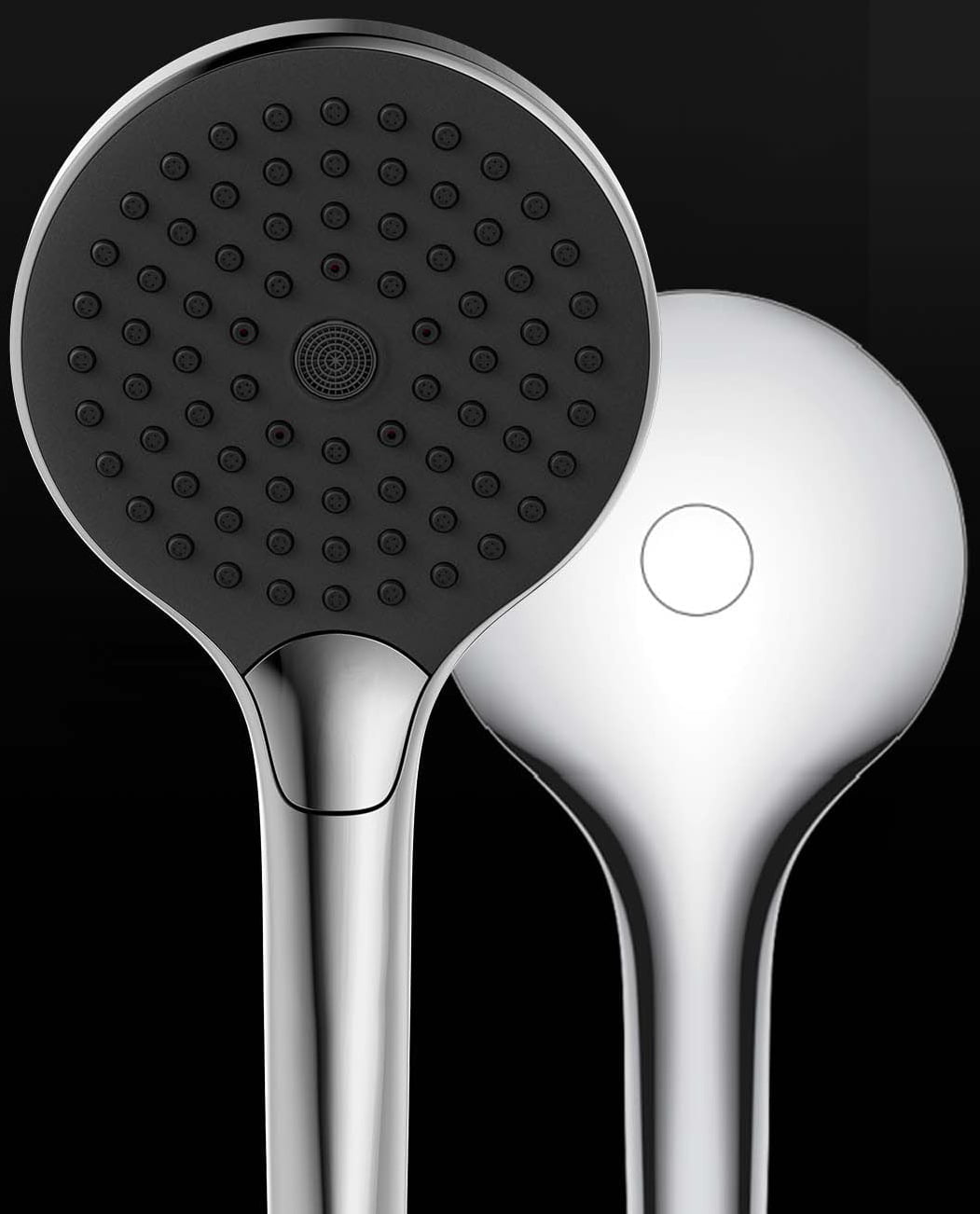 3 FUNCTION MODES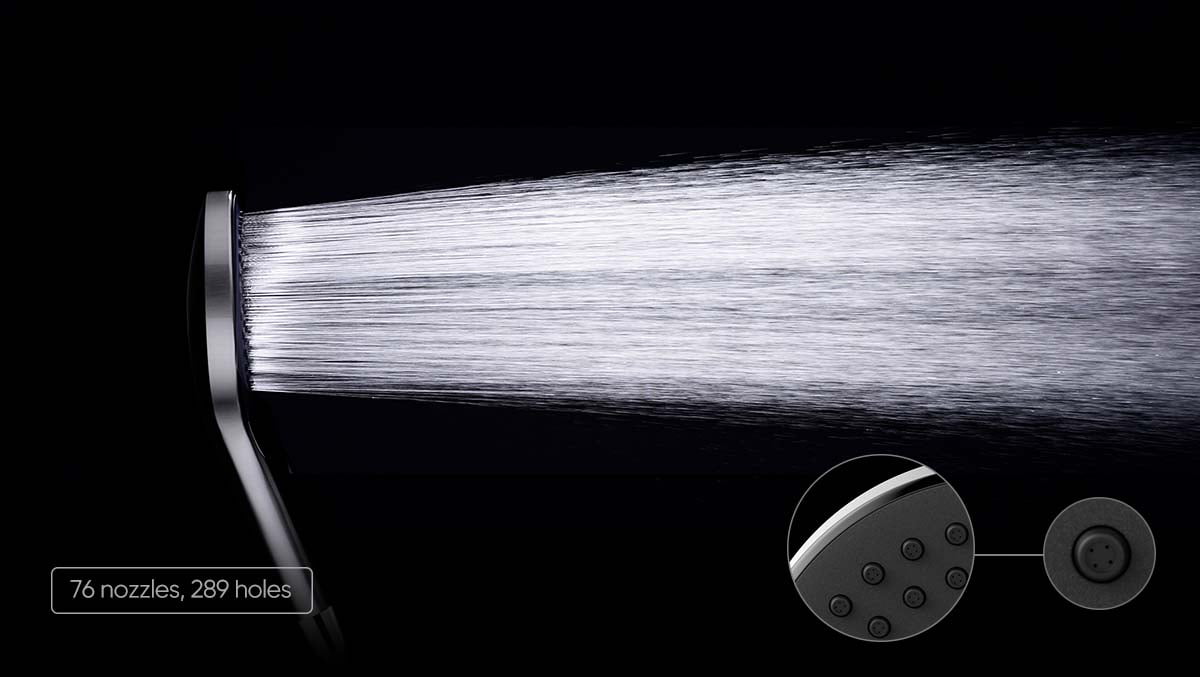 Air Shower Mode
The Air Shower mode offers the most luxurious showering experience. The design and testing process has resulted in a soft showering experience whilst still ensuring water density.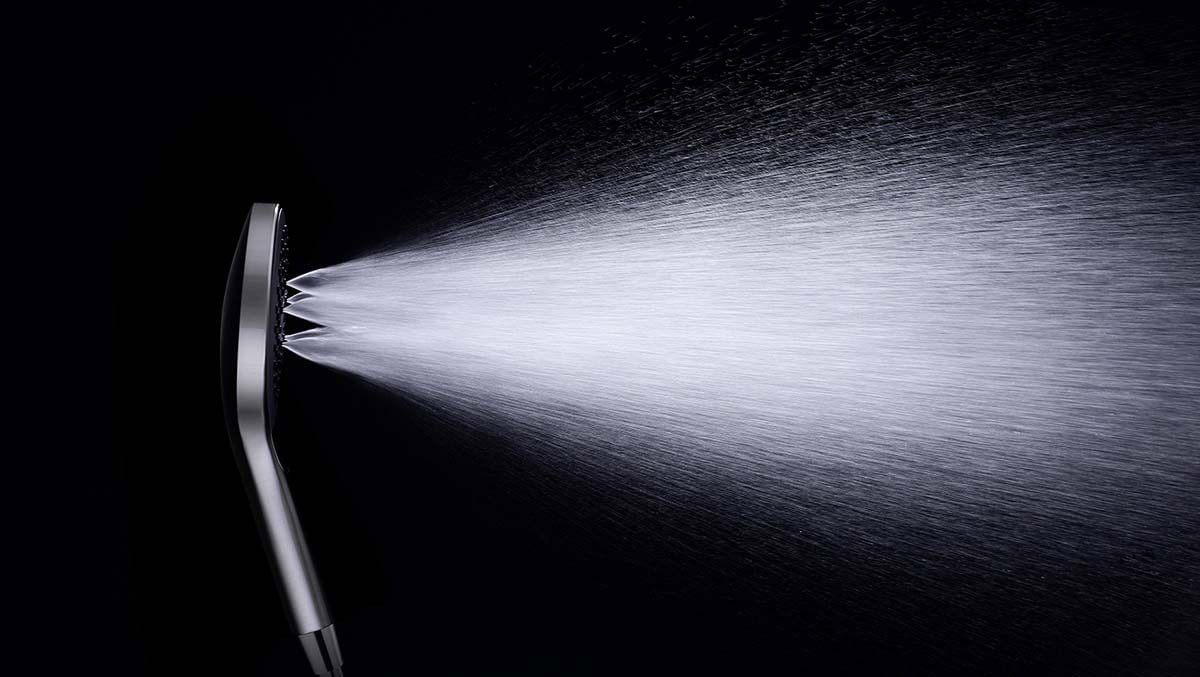 Water Mist Mode
In water mist mode, there are five super spray nozzles that spray the water into extreme fine mist. Leaving you feeling light and moisturized like rain.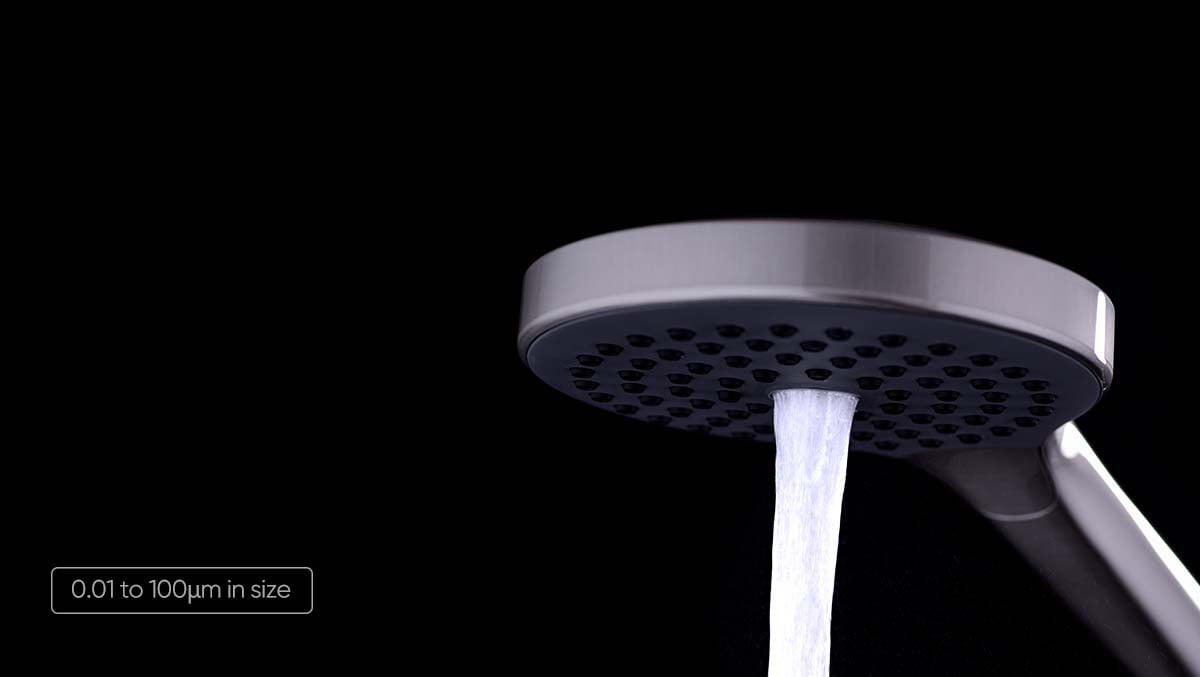 Microbubble Mode
The microbubble technology allows the water to more effectively enter the bodies pores for a deeper clean. The mode is safe for both adults and children to enjoy.
ONE TOUCH
CLEANING MECHANISM
The Air Shower II range features a hidden cleaning button on the back, so you don't have to worry about water quality and residual impurities, as we have incorporated the clever industrial design principle of decontamination into the construction of the product. At the touch of a button, limescale and impurities are discharged with the water flow, maintaining your showering experience from the first to the last time you use it.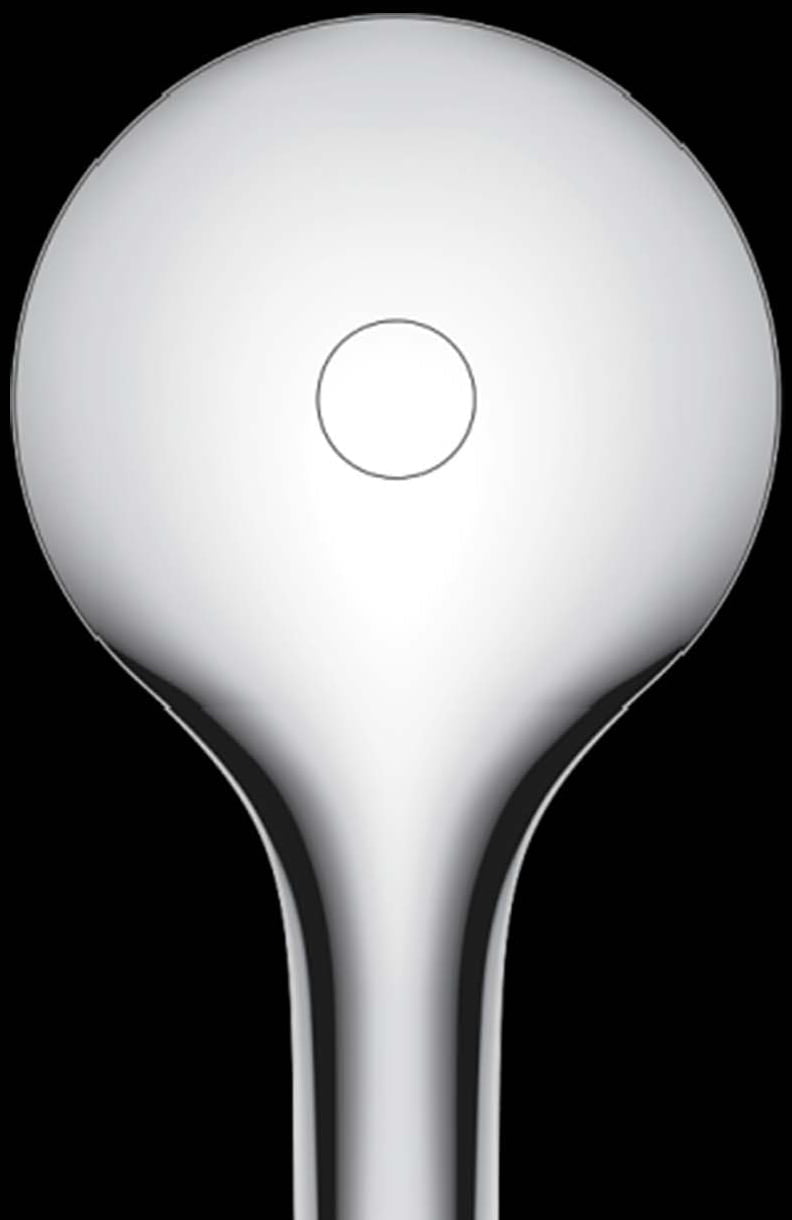 8-COLOUR OPTIONIIS TO BRING FUN TO LIFE
We have designed 8 colours for the Air Shower II products so that you can combine them at any time, giving you the flexibility to match your space to different artistic needs.
Air Shower II is compatible with all current YSW showers, upgrade your experience instantly!